Who are the medically underserved?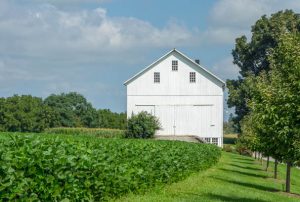 This question continues to be debated by communities, municipalities and agencies at both the state and federal level. This edition of our newsletter is not intended to debate the definition of this term, but rather to create a personal context for the medically underserved by highlighting the work of our programs and connection to real people and conditions in North Carolina. The Center of Excellence for Integrated Care is working with sites to help overcome barriers this population faces to behavioral healthcare and Rural Forward NC is helping those affected recover from the aftermath of Hurricane Matthew, whose appearance on October 8, 2016 brought the fragility of the communities in the affected counties front and center. It seems that until a crisis like Hurricane Matthew arises, we tend to discuss the issues related to individuals who are vulnerable with less urgency and as policies, not people.
North Carolina is fortunate to have the North Carolina Institute of Medicine, whose work highlights the services and needs of our state. Two of their publications are important to share, as they provide some assistance and perspective regarding the underserved and what we can all do to help. First, is a manual intended to help communities identify unmet health care needs and develop or expand on safety net organizations, which typically have a mission or legal obligation to provide health services to underserved populations. Second is a more recent brief, which highlights new opportunities to expand health insurance access to low income North Carolinians.
At the end of the day, it's important to remember that there are a tremendous amount of people out there living with unmet healthcare needs. Ask any healthcare provider volunteering for "pop-up" one-day medical clinics about their experience and they are likely to tell you they did not realize that the needs they see in these communities could be possible in the United States. They are. So, the next time a person asks for help or passes you on the street and you think you know their story, take a second glance and ask yourself if that person or family was always in their present circumstances. How did they get there? During such uncertain times, we all deserve a second "look."