Staff
Leadership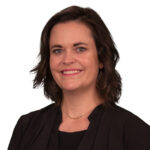 President & Chief Executive Officer
kelly.calabria@foundationhli.org
919.821.0485
Kelly took the helm of FHLI in December 2020 and is a seasoned healthcare business executive. She is an expert in reputation and organization-building, changing audience perceptions, launching data-driven programs, and navigating crisis situations. A North Carolina native, Kelly has nearly 20 years of experience as a trusted leader who counsels and advises CEOs and executive teams at the nation's leading health systems, payers, and corporations, including Anthem, Blue Cross of North Carolina, Nurse-Family Partnership, Lyft Health Business, the Cleveland Clinic, Penn Medicine and UNC Health Care.
With a passion for health policy and advocacy, Kelly is drawn to work that has a tangible, positive impact for society. Kelly has orchestrated coalition-building around some of the most important issues of our time. She supported a public-private partnership effort — led by The Duke Endowment, N.C. Department of Health and Human Services, Kate B. Reynolds Charitable Trust Foundation, and the Blue Cross Blue Shield NC Foundation — to create the Nurse-Family Partnership. This national nonprofit pairs registered nurses with low-income, first-time mothers for in-home visits in North and South Carolina. Kelly led the team that built, launched and ran day-to-day communication programs in both states with the goal of securing ongoing, sustained funding for the program.
Most recently, Kelly oversaw the North America health practice for Ketchum, a top global communications consultancy. In this role, Kelly focused on rebuilding Ketchum's health team and reputation among leading healthcare organizations. She oversaw a team of 67 individuals focused on consumer health, public health, government agencies, providers, payers and pharma projects.
Having spent a majority of career at Capstrat, an independent integrated marketing firm in Raleigh, Kelly was responsible for shepherding Capstrat's seamless integration into Ketchum's global network. During her time at Capstrat, Kelly supported a variety of advocacy projects including the passage of a constitutional amendment to enable North Carolina municipalities to issue tax increment financing (TIF), a vital project development mechanism. Before Kelly and team's involvement, the measure had twice failed to win voter approval.
Earlier in her career, Kelly co-founded, built and grew Duo Communications, a consulting firm specializing in strategic planning for local small businesses, nonprofits and small businesses. Under her leadership, Duo worked with the Conservation Council of North Carolina and the League of Conservation Voters Education Fund to launch a global warming awareness campaign in North Carolina, the goal of which was to make global warming a top-tier priority during the 2008 election cycle.
Kelly is an accomplished speaker with presentations to such groups as the national PRSA Health Academy; Carolinas Healthcare Public Relations and Marketing Society; the Triangle Chapter of the American Marketing Association; and the Society for Healthcare Strategy & Market Development, a professional membership group of the American Hospital Association.
Kelly was named to the PR Week 40 Under 40 2018 list, as well as the Triangle Business Journal's 40 Under 40 list. She was also recently named a recipient of the Triangle Business Journal's Women in Business award. Kelly is on the board for the Independent College Fund of North Carolina.
Kelly holds a degree in journalism and political science from the University of North Carolina at Chapel Hill. She resides in Raleigh with her husband and two sons.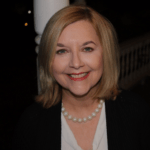 Vice President of Programs
carla.obiol@foundation.org
919.821.0485
Carla joined FHLI as Vice President of Programs in December 2018 to guide and support the work of existing programs, as well as develop new program opportunities and partnerships. Prior to joining FHLI, Carla served as director of Care4Carolina from February 2017 to December 2018. Care4Carolina is a statewide coalition with the mission of closing the health insurance gap.
An NC Department of Insurance veteran of 32 years, Carla managed the state Seniors' Health Insurance Information Program (SHIIP) from 1992 to 2010, before serving as Senior Deputy Commissioner of the Consumer Assistance Group. Carla is a dedicated supporter and advocate for the senior citizens and disabled persons of our state and has served on numerous boards and advisory committees related to these groups. She is currently a Board member of Care Share Health Alliance. Carla holds a bachelor's degree in Business Administration from East Carolina University. She lives in Fuquay Varina with her husband, John Obiol, and two daughters, Alex and Mary.
Finance Director
palma.fouratt@foundationhli.org
919.821.0485
Palma Fouratt joined FHLI as Finance Director in September 2018. In this role, Palma will strengthen and align the fiscal functions of the Foundation, including budgeting, accounting, audit compliance and internal records, payroll, human resources, and contracting. Prior to joining the Foundation, Palma has worked in both nonprofit and corporate environments and has significant experience in fund accounting. She most recently served as the Director of Finance and Administration at Engineering World Health, a non-profit organization that brings biomedical solutions to developing countries. Palma holds a BA in Accounting from California State University, Fullerton and an MBA from Golden Gate University. She has also completed the Duke Non-Profit Management Program.
Director of Communications & Public Relations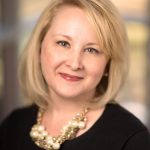 Director of Communications & Public Relations
marni.schribman@foundationhli.org
919.259.4547
Marni Schribman joined FHLI as its Director of Communications and Public Relations in October 2019, bringing more than 20 years of experience in the nonprofit, government and high technology arenas. Marni joins FHLI after serving as the Advocacy Communications Manager for the North Carolina Healthcare Association (formerly the North Carolina Hospital Association) where she provided a united voice in advocacy for our state's hospitals, health systems and affiliated care providers. In addition to working in all areas of legislative communications, she developed a wide variety of materials and messaging to improve the public's understanding of why hospitals are vital to the health and economic prosperity of their community.
Before joining NCHA, she served the State of North Carolina in various leadership roles at the Department of Insurance, Office of State Fire Marshal, and the Department of State Treasurer.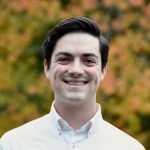 Content Marketing Manager
brady.blackburn@foundationhli.org
919.533.9934
Brady Blackburn joined the Foundation in 2019 as Communications Associate and Content Marketing Specialist for the North Carolina Oral Health Collaborative. Brady brings significant experience in nonprofit and caused-based marketing, with an emphasis on content creation, social media management, video development, and marketing.
Prior to joining NCOHC, Brady served as the key communications specialist for Representative Joe Sam Queen, both in his successful campaign for the North Carolina House of Representatives and in his legislative office. He has also managed marketing and communications campaigns for The Nature Conservancy in North Carolina.
Brady holds a Master of Arts in Media and Communications and a Bachelor of Arts in Environmental Studies, both from the University of North Carolina at Chapel Hill.
Administration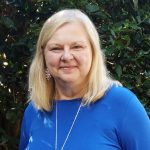 Executive Assistant
nel.edwards@foundationhli.org
919.726.4256
Nel joined the Foundation for Health Leadership & Innovation as Executive Assistant in June 2019. In this role, she supports the President/CEO in administrative aspects of the position and assists with special projects. Prior to joining the Foundation, Nel worked as an Office Administrator at Junior Achievement of NJ, as well as an instructor at Mercer County Community College teaching workforce development courses. Her most recent assignment was the Excelling at Princeton program, where she taught computer skills to Princeton University employees.
Nel has earned a bachelor's degree in Spanish at Rutgers University and an MBA degree, with a concentration in Finance, from Rutgers Graduate School of Business.
Bernstein Programs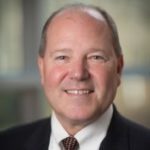 Director
Hugh Tilson is the acting director of FHLI's Bernstein Fellows Program, director of the North Carolina Area Health Education Centers (NC AHEC) Program, associate dean and assistant professor in family medicine at the UNC School of Medicine. Hugh has extensive experience in health care, including particular experience in hospital and provider issues, health policy development, and North Carolina's Medicaid transformation.
Over the course of more than 20 years, Hugh has served in roles of increasing responsibility at the North Carolina Hospital Association. He first joined the organization in 1996 as director of legal and regulatory affairs, eventually becoming the group's executive vice president and chief operating officer and ultimately spending a year as interim president of the organization. Upon his departure, he was awarded the Order of the Long Leaf Pine by Gov. Roy Cooper for his proven record of extraordinary service to the state. Most recently, Tilson operated Tilson Solutions, offering strategic planning, public affairs, and other consulting services to a range of clients.
As director of NC AHEC, Hugh provides overall direction for the statewide program, oversees the organization's budget and program office, manages health workforce planning and development initiatives across a range of health professions, fosters collaboration among academic programs and organizations across the state, and represents the organization on the state and national level.
Tilson is a graduate of the University of North Carolina and the UNC School of Law. He holds a Master of Public Health from Harvard.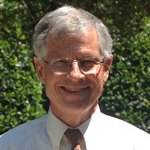 Director Emeritus
tom_bacon@med.unc.edu
Tom joined the Foundation for Health Leadership & Innovation as the Director of the Bernstein Fellows Program in October 2015. In his role, Tom oversees the strategic direction of the fellowship, sets goals for the Fellows' educational schedule and programming, and provides one-on-one support for their project development. Prior to joining the Foundation, Tom served as the Executive Associate Dean and NC AHEC Program director at the UNC School of Medicine from 1996 until his retirement in 2013.  His academic and career interests are in health workforce development, and he currently serves as Senior Research Fellow in the Program on Health Workforce Research and Policy at the Cecil G. Sheps Center for Health Services Research at UNC. Tom is a graduate of Eckerd College, holds a master's degree in demography from the University of Chicago, and has a doctorate in health policy and management from the UNC School of Public Health.
Center of Excellence for Integrated Care

Director
amelia.muse@foundationhli.org
919.726.4316
Dr. Muse became the Director of the Center of Excellence for Integrated Care (COE) in October 2018. In her role, she oversees the day-to-day activities of COE, facilitates internal development and research, and manages overall productivity of staff. She has been with COE since February 2016, as an Integration Consultant and subsequently as the Director of Operations (May 2017-Oct 2018).
Prior to joining COE, Dr. Muse worked as a behavioral health clinician in a variety of medical settings serving underserved populations in eastern North Carolina. Her area of research is focused on the implementation and evaluation of integrated behavioral health care programs.
Dr. Muse received her doctorate degree in Medical Family Therapy and her master's in Marriage and Family Therapy from East Carolina University. She received her undergraduate degree from the University of North Carolina at Chapel Hill.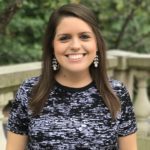 Integration Specialist
sara.herrity@foundationhli.org
919.689.5172
Sara Herrity joined the Center of Excellence for Integrated Care (COE) as an Integration Specialist in March 2017. In her role, she provides training, on-site support, and resources to medical and behavioral health providers working to integrate their services to provide higher quality care to patients and the community. Prior to joining COE, Sara worked at a community mental health agency called Turning Point Family CARE as an outpatient therapist for clients with Medicaid or no insurance, as well as some private insurance. She has also previously worked with a local church to provide pre-marital and marital counseling as well as with a middle school to provide mental health services. Sara received her master's degree in Marriage and Family Therapy from East Carolina University in 2013 and her bachelor's degree in Psychology from the University of North Carolina at Chapel Hill.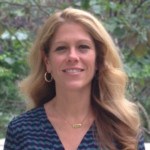 Senior Integration Specialist
lisa.tyndall@foundationhli.org
919.924.0040
Lisa Tyndall, PhD, joined the Center of Excellence for Integrated Care (COE) as an Integration Specialist in June 2016. In her role, Dr. Tyndall provides technical assistance for integrated care program development to a variety of medical practice settings. Her responsibilities include shadowing and one-on-one consultation, offerings of trainings, webinars, regular phone consultation and provision of resources and reference materials.
Prior to joining COE, Dr. Tyndall spent six years working as the Family Therapy Clinic Director for East Carolina University. A licensed Marriage and Family Therapist, she has over ten years of experience serving in various research, instructor, and clinical positions related to both marriage and family therapy and integrated care in North Carolina. Dr. Tyndall holds a master's degree in Marriage and Family Therapy and a doctorate in Medical Family Therapy, both from East Carolina University.
Health ENC / Results NC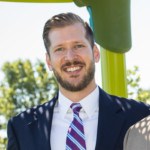 Program Director
will.broughton@foundationhli.org
919.921.8734
Will Broughton became the Program Director for Health ENC in May 2018. In this position, Will coordinates a regional community health needs assessment in 33 eastern North Carolina counties while working to build coalitions and partnerships to address health issues identified in the assessment process. Prior to this role, Will served as the Coordinator in the Office of Health Access at ECU's Brody School of Medicine in Greenville, NC. He is experienced in engaging stakeholders around health outcomes, managing projects, and compiling and disseminating data.
While living in Greenville, he also volunteered with various community organizations, including serving as Chair of Friends of Greenville Greenways (FROGGS) for three years. Will holds a Master of Public Health degree from the University of Pittsburgh, a Master of Arts in Anthropology from East Carolina University, and received a bachelor's degree in Anthropology from Davidson College.
NCCARE360
Vice President of NCCARE360 & Strategy
barbara.moralesburke@foundationhli.org
919.821.0485
Barbara Morales Burke joined the Foundation for Health Leadership & Innovation as Vice President of NCCARE360 and Strategy in April 2021.
Barbara is a seasoned executive with more than 30 years of experience helping to lead government agencies — as well as private and non-profit organizations — through complex challenges. She has particular expertise in health care, insurance, government, public policy, strategy and public affairs. In her professional roles, as well as in her personal community service endeavors, Barbara has focused on increasing people's well-being and opportunities — whether through regulatory, public or fiscal policy, effective government, or delivery of community support services.
Barbara served as Vice President of Health Policy at Blue Cross and Blue Shield of North Carolina from 2009 through 2020, where she engaged with state and federal regulatory agencies on policy in the insurance and health care space, and on behalf of the Company, helped shape industry trade associations' positions on regulatory and legislative policy. Much of this work was focused on the Affordable Care Act, improving access to care, and increasing affordability.
Prior to moving to the private sector, Barbara had a 24-year career in public service, primarily in North Carolina state government, and culminating in a position as the number two at a state agency led by an independently elected statewide official. Barbara served the citizens of North Carolina for 20 years – 16 with the N.C. Department of Insurance (NCDOI), where she held a variety of progressively responsible leadership positions, including Chief Deputy Commissioner. One of her earliest roles at NCDOI was Deputy Commissioner for Managed Care, where she was responsible for developing foundational regulatory product policy and enforcement for managed care health plans in North Carolina. In later roles, her responsibility for regulatory policy expanded to include all types of insurance and all functional areas of regulation. During her tenure, she played a key role in creating a pioneering state program to provide consumers with an independent external medical review of health insurer medical denials, as well as the development of a health insurance pool for individuals deemed "high-risk" and who were unable to obtain private coverage.
Barbara is Board Chair of Wake County Smart Start and Board Vice Chair of Prevent Child Abuse North Carolina. She is active in the food bank community, and previously served on the Food Bank of Central and Eastern North Carolina's Board. Barbara also serves in an advisory role to the Board of Feeding the Carolinas, and to the Kate B. Reynolds Charitable Trust (Health Improvement Advisory Committee.)
NC Oral Health Collaborative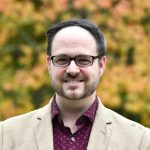 Program Director
zachary.brian@foundationhli.org
919.589.7524
In December 2018, Zachary Brian joined FHLI as the Program Director of the NC Oral Health Collaborative. In this role, he will lead NCOHC in strategic planning and partnerships, and will manage the activities of the program including evaluation and capacity-building.
A passionate advocate for oral health equity and access, Dr. Brian recently served as a Dental Director leading initiatives for Fair Haven Community Health Care, a Federally Qualified Health Center in New Haven, Connecticut in partnership with Yale University. Prior to this role, Dr. Brian served in Indian Health Service as Site Director for the Sault Tribe of Chippewa Indians located in the Upper Peninsula of Michigan.
Dr. Brian has spent both his clinical and administrative career in public health, and is particularly interested in issues surrounding health equity, access, integration, and collaboration. Committed to community outreach and partnerships, Dr. Brian is a sought-after speaker on dental-medical integration, oral health equity and systems change, as well as the oral-systemic connection. In 2018, he re-established the Connecticut Dental Directors Task Force to share best practices and lobby for legislative change. Leveraging these partnerships, Dr. Brian oversaw the expansion of school-based oral health programs, implemented integrative protocols, and secured funding to increase access to diagnostic technologies for underserved population groups.
Originally from rural Kentucky, Dr. Brian knows firsthand the challenges to oral health access in the southern United States, and is excited to lead the NCOHC in tackling this critical issue in North Carolina. Dr. Brian holds a Bachelor of Science degree in Biology from Murray State University, and earned his Doctorate of Dental Medicine from the University of Louisville. He is currently a candidate in the Master of Health Administration program at Central Michigan University.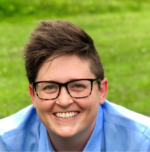 Program Coordinator
sarah.heenan@foundationhli.org
919.921.8915
Sarah joined the Foundation for Health Leadership & Innovation as a Program Assistant for the NC Oral Health Collaborative in April 2021. Prior to joining the NCOHC team, Sarah served as Conference and Outreach Manager at North Carolina State University. Her experience includes more than 13 years in working in higher education with varying constituent groups while serving the mission of the university.
Sarah holds a Master of Arts in Higher Education from Appalachian State University and a Bachelor of Arts in History from Peace College.
NC Rural Health Leadership Alliance
PRISM
Program Manager
jackie.fannell@foundationhli.org
919.726.4028
Jackie Fannell joined the Foundation for Health Leadership & Innovation as the Provider Retention and Information System Management (PRISM) program manager in April 2012.  In her role, Jackie provides technical assistance and training for the PRISM project and is responsible for the coordination and collaboration of project activities between participating states and the Cecil G. Sheps Center for Health Services Research.
Prior to joining FHLI, Jackie was responsible for coordinating with the NC Office of Rural Health and the Sheps Center to pilot and then manage the ongoing collection of retention data for providers working in safety net practices and participating in the NC Medical Society Foundation's Community Practitioner Program.
Jackie received a Certificate in Nonprofit Management in 2015 from Duke University.
Rural Forward NC
Board of Directors
Executive Committee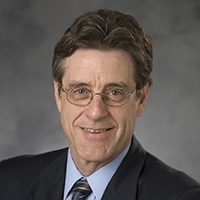 Board Chair
Lloyd Michener, MD, is a family physician focused on linking health care, public health, and community health. At Duke, he founded the division of Community Health and the Center for Community Research, and served as Chair of the Department of Community and Family Medicine for more than 20 years. He now serves as emeritus Professor of Family Medicine and Community Health, Duke School of Medicine and Adjunct Professor, Public Health Leadership, UNC School of Public Health.
Lloyd founded and leads the "Practical Playbook," with the support of the deBeaumont Foundation, CDC and HRSA, linking disparate communities with health care and public health. He also serves as Chair of the Board of the Foundation for Health Leadership & Innovation, and is a member of the National Academies of Medicine Workgroup on Assessing Meaningful Community Engagement.
Nationally, he has served as the founding Co-Chair of the Community Engagement Steering Committee for the Clinical and Translational Science Awards of the NIH; a member of the (then) Institute of Medicine Committee on Integrating Primary Care and Public Health; the Board of Directors of the Association of Academic Medical Colleges; the NIH Council for Complementary and Alternative Medicine; and as President of the Association for Prevention, Teaching and Research. His awards include the Mead Johnson Award from the AAFP and the Duncan Clark Award from APTR.
Lloyd is a graduate of Oberlin College, Harvard Medical School, and family medicine residency and Kellog fellowship at Duke.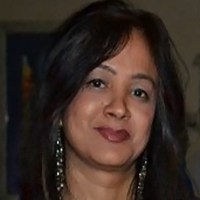 Vice Chair
Vandana Shah is the Director of South Asia Programs for the Campaign for Tobacco-Free Kids (CTFK), a US based non-profit organization that works in the United States and globally as part of the Bloomberg Initiative to reduce tobacco use in developing countries. Vandana leads CTFK's policy advocacy programming in India and Bangladesh and directs legislative/legal work in Indonesia. She also supports advocacy efforts in in many other South Asian countries. She provides strategic leadership for both direct and indirect political advocacy, litigation, and media efforts in these countries, working closely with in-country staff and funded partners/grantees. Prior to this position, she served as the Executive Director of the North Carolina Health and Wellness Trust Fund (HWTF), a state foundation that was responsible for awarding $30 million in grants for key health care prevention programs with an emphasis on tobacco control projects.
She is also the co-founder of KIRAN, a domestic violence and crisis services organization for South Asians in North Carolina and is currently serving as chair for the Board. She has also served on the board of North Carolina Society for Health Care Attorneys, Indian American Forum for Political Education, and the International Affairs Council. She has law degrees from Duke University and Calcutta University, India and has practiced in both North Carolina and India. Vandana was born and raised in Kolkata, India currently lives in North Carolina with her husband and two children.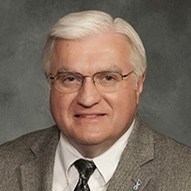 Treasurer
Charles Ayscue's administrative/financial healthcare career experience has extended for more than five decades. Mr. Ayscue was appointed in the Spring of 2020 to serve as the Interim Chief Financial Officer for Dogwood Health Trust (DHT).
Prior to joining DHT, Mr. Ayscue served 31 years as the Chief Financial Officer for two large healthcare systems: Mission Health System, Inc, (MHS, the Parent Corporation) located in Asheville, North Carolina (NC) as its Chief Financial Officer from 2007 until 2019; and the University of North Carolina Healthcare System (UNC-HCS) and the University of North Carolina Hospitals located in Chapel Hill, NC from 1987 until 2007. MHS owned, operated, and managed healthcare facilities providing a broad spectrum of inpatient, outpatient and long-term acute care services to a large, 18-county service area in western North Carolina. UNC-HCS functioned as the state's largest owned safety-net healthcare provider and teaching facility for primary, secondary, tertiary, and quaternary inpatient care and outpatient care to patients from all 100 counties within the state. Mr. Ayscue also served for more than four years as the Comptroller and Associate Director of Financial Services for the Moses H. Cone Memorial Hospital located in Greensboro, North Carolina.
Professional affiliations for Mr. Ayscue include prior and continuous service on numerous boards and foundations; he currently serves as the Chair of the Finance and Investment Committee and as a member of the Executive Committee of the Board for the Foundation for Health Leadership & Innovation (FHLI) based in the Research Triangle Park. He also served as a member of the statewide Technical Advisory Committee for NCCARE360 due to his role at FHLI.
In September of 2013, Mr. Ayscue was the recipient of The Order of the Long Leaf Pine as conferred by the Governor of the State of North Carolina. Mr. Ayscue has also been previously recognized on numerous occasions as one of the nation's "150 Hospital and Health System CFO's to know" in annual publications by Becker's Hospital Review. In October of 2014, Mr. Ayscue was recognized as a Distinguished Alumnus by his alma mater, Campbell University. Mr. Ayscue holds a Masters in Business Administration degree from the University of North Carolina at Greensboro and a Business Administration degree from Campbell College, now Campbell University, located in Buies Creek, North Carolina.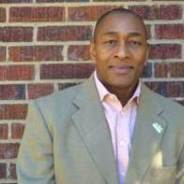 Secretary
David Reese, President and CEO of the East Durham Children's Initiative, brings more than 20 years of nonprofit leadership experience to the organization. Throughout his career, David's work has focused on creating opportunity for low-wealth families and developing chances for children to succeed.
David previously served as Chief Operating Officer for Food Recovery and Distribution at Inter-Faith Food Shuttle. He is Past Co-Chair of the Partnership for a Healthy Durham and Past Vice Chair of the Northeast Central Durham Leadership Council. David currently serves on the Board of Directors of the Downtown Durham Rotary Club, Foundation for Health and Leadership and Innovation, Durham's Partnership for Children, East Durham Children's Initiative, BB&T Bank's Durham Advisory Board, United Way of the Greater Triangle and Leadership Triangle. He also has served on the Durham YMCA's advisory board, and the Mayor of Durham's Poverty Reduction Task Force. In 2006, he was recognized as one of the Triangle Business Journal's "Top 40 Under 40" business leaders.
David holds a Master of Business Administration. He hails from the Bronx, NY, and lives in Durham with his wife, Iris, and their three children.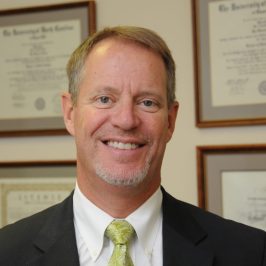 Executive Committee Member-At-Large
Dr. Cline currently serves as the Vice President for Strategic Partnerships for Community Care of North Carolina (CCNC). His responsibilities include exploring and developing opportunities with provider networks, dental health providers, and other healthcare organizations. He is also an advisor to the NC Health Information Exchange. Prior to joining CCNC, Dr. Cline was the Assistant Secretary for Health Information Technology in the North Carolina Department of Health and Human Services (DHHS). Spending most of his career in public health, his last position in public health was as Deputy State Health Director in DHHS, where his responsibilities included formulating division policies and priorities as well supervising all programmatic areas of the Division which included Epidemiology, Women's and Children's Health, Chronic Disease and Injury Prevention, Oral Health, and Public Health Preparedness.
From 1999 to 2006, Dr. Cline served as Chief of the Epidemiology Section in the North Carolina Division of Public Health where he led the state's public health response to bioterrorism, SARS, Hurricanes Fran and Katrina, and other public health emergencies. Prior to that, Dr. Cline spent 13 years in local public health with the Wake County Health Department where he held the positions of Dental Director, Deputy Health Director and finally Acting Wake County Health Director. In 1996 he moved to the state health department where he was the State Dental Director for three years before becoming the Chief of Epidemiology.
Dr. Cline received his B.S. degree from Davidson College in Davidson, North Carolina and both his DDS degree and his MPH degree from the University of North Carolina at Chapel Hill. He is married with four children and living in Raleigh, North Carolina.
Board Members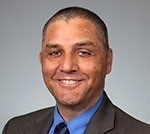 Dr. Ronny Bell is a professor of Social Sciences and Health Policy in the Division of Public Health Sciences at Wake Forest School of Medicine. Dr. Bell is also the Associate Director of Community Outreach and Engagement, and Director of the Office of Cancer Health Equity, at Wake Forest Baptist Comprehensive Cancer Center.
Prior to his November 2020 appointments at Wake Forest SOM and Wake Forest Baptist Cancer Center, Dr. Bell was a professor and chairman of the Department of Public Health at East Carolina University, as well as a professor of Public Health Sciences and Director of the Maya Angelou Center for Health Equity at Wake Forest Baptist Medical Center.
Dr. Bell is a native of Pembroke, North Carolina and is an enrolled member of the Lumbee tribe.  He received his undergraduate degree in Public Health Nutrition from the University of North Carolina at Chapel Hill, and his masters and doctorate degrees in Food and Nutrition at the University of North Carolina at Greensboro.  He completed a post-doctoral fellowship in Gerontology and a Master's in Epidemiology from Wake Forest School of Medicine.
Dr. Bell's research focuses on chronic disease epidemiology and prevention in racial and ethnic minority populations, with a focus on American Indian populations. He currently chairs the North Carolina American Indian Health Board, co-chairs the Healthy North Carolina 2030 Task Force, and is the former chair of the North Carolina Diabetes Advisory Council. He also serves on the Board of Directors for Access East and the North Carolina Chapter of Nurse Family Partnership.  Nationally, he currently serves on the American Diabetes Association Health Disparities Committee.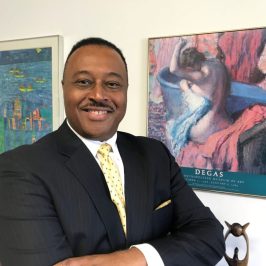 Mr. Reuben C. Blackwell IV is a native son of Roxboro, NC where he pastors Cornerstone Community Christian Church. A graduate of UNC-Chapel Hill, Blackwell's lifetime work experience has focused on entrepreneurial and business development, non-profit management, international trade and corporate investment, as well as human service program design and delivery. Reuben Blackwell serves as the President and CEO of Opportunities Industrialization Center, Inc. (OIC). OIC offers comprehensive human services for communities in Edgecombe and Nash counties, providing basic education, job development and placement, youth leadership training and development, valued added business services and a full array of primary health care services to more than 25,000 people annually.
Mr. Blackwell has served as a member of the Rocky Mount City Council since 2000, is the Immediate Past Chair of the NAACP/College Endowment Foundation of the 6th District (covering North and South Carolina) of Omega Psi Phi Fraternity, Inc. and was recently awarded the Robert J. Greczyn, Jr. Community Health Center Leadership Award by Blue Cross Blue Shield of North Carolina for exemplary service in meeting the healthcare needs of North Carolinians and visionary leadership in the field of public health. A community liaison and social justice activist, Blackwell serves on several Boards of Directors and the Executive Committees of both the Rocky Mount Branch and the NC State Conference of Branches of the NAACP.
Reuben, his wife Neva and their children, Cooper and Saija, are longtime residents of Rocky Mount and call eastern North Carolina home.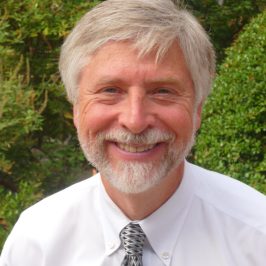 Dr. Cykert is a Professor of Medicine at UNC-Chapel Hill in the Division of General Internal Medicine and Clinical Epidemiology after starting his career as a solo practitioner in Alamance County.
Combining his research training and interest in health policy, he has been heavily involved in projects that address health disparities in both cancer treatment and chronic care management. As part of this effort, he currently serves as principal investigator (PI) or co-PI on several large, multi-site grants, including the NCI-funded ACCURE study, and co-PI of CHANGE, Community Health Worker Project.
Dr. Cykert was also the PI for the NC Cooperative in AHRQ's Evidence Now project, for which seven cooperatives around the U.S. were working with small primary care practices to reduce cardiovascular risk. The North Carolina Cooperative includes 220 practices caring for 625,000 adult patients in this effort.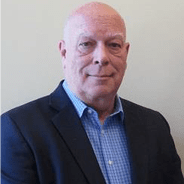 Kevin FitzGerald, who has served in several senior leadership roles at UNC Health Care and the University of North Carolina, is the Interim Program Director of the North Carolina Area Health Education Centers (NC AHEC). In this role he oversees the organization's budget and program office, manages health workforce planning and development initiatives across a range of health professions, fosters collaboration among academic programs and organizations across the state, and represents the organization on the state and national level.
FitzGerald retired in 2016 from the University of North Carolina System after serving as Senior Vice President and Chief of Staff to Presidents Tom Ross and Margaret Spellings. Prior to serving at the University System Office, FitzGerald worked at UNC-Chapel Hill, where he was the founding Director of the Center for Public Technology at the School of Government, Special Assistant to the Chancellor for Government Affairs, and Vice Dean for Finance and Administration and Chief of Staff at the UNC School of Medicine and UNC Health Care.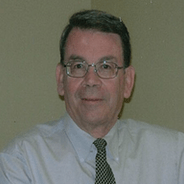 John H. Frank recently retired from the Kate B. Reynolds Charitable Trust as the Director of the Heath Care Division with more 15 years of service. While there, he initiated many programs, such as the Nurse Family Partnership, Project IDEAL, Project SELF Improvement, dental access, and other health promotion programs. Under his leadership, The Trust averaged more than $16 million per year in health funding statewide. Since his retirement, he has served in a consulting role for grant-making foundations, board education seminars, and was the director of the Jim Bernstein Health Leaders Fellowship program for six years. Before his tenure at KBR, he was a career hospital administrator with a long tenure as president of Lexington Memorial Hospital, as well as four years of active duty in the US Navy Hospital Corps.
Presently, John serves on several boards in Davidson County, including the Davidson Medical Ministries Clinic, the Boys and Girls Club of the Salvation Army, and is he the chair of the board of DCConnect, Inc., an alliance of health, social service agencies and law enforcement that coordinates services and programs for vulnerable populations.
John is an MBA graduate of Wake Forest University.  He has been honored with the North Carolina Hospital Association's Meritorious Service Award, the Ronald H. Levin Legacy Award for Public Health, and the Jim Bernstein Community Health Career Achievement Award.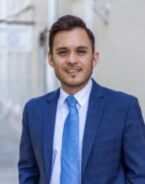 Dr. Diego Garza is a medical doctor and a master's in public health working in the medical field since 2014. His real passion is the intersection between healthcare and technology; he has been working in the telemedicine field for the past eight years and has been able to develop successful programs for different organizations. Dr. Garza got his medical degree from el Tecnologico de Monterrey, in Monterrey Mexico. He then pursued a master's degree in public health at Gilling's School of Global Public Health at the University of North Carolina at Chapel Hill, ranked #2 in the nation in the field. During his master's degree, he was a CONACYT Scholar, a highly competitive scholarship program hosted by the National Council of Technology and Science in Mexico.
In the telemedicine field, Dr. Garza spearheaded a statewide telemedicine department in Mexico, with over 17 specialties offering services and over 40 clinicians, he continues to serve as one of the primary care providers and consultants for the program. After running that program and while pursuing his MPH, he became the Project Director for the NC Diabetic Retinopathy Telemedicine Network, at the Ophthalmology Department at UNC, where he was able to successfully create a program to increase access to screening services for the dialysis population in 4 counties in the state of North Carolina. In early 2017, Dr. Garza started working for MindPath Care Centers, PLLC., one of the largest private behavioral health companies in the nation. In his initial role as the Director of Telemedicine, he developed and implemented a telepsychiatry service that now employs over 180 providers and sees more than a 18,000 patients per month, placing this program as the largest telepsychiatry/teletherapy program in the state of North Carolina. Now, he is currently acting as the VP of Strategy and Innovation and Director of Telehealth, where he oversees growth strategies for MindPath that are directly related to increasing quality of healthcare services. His work at MindPath Care Centers granted him the North Carolina Health Care Hero 2018 award, given by the Triangle Business Journal to healthcare professionals that are committed to increasing the quality of services offered to the NC population. In 2020, Dr. Garza was recognized as one of the recipients of the Triangle Business Journal 40 under 40. The TBJ's 40 Under 40 Leaders Awards recognize outstanding professionals under the age of 40 for contributions made to their organizations and to the community

Pam Highsmith has worked in health-related organizations for over 20 years and has spent most of that time working with physicians and physician assistants to improve health in North Carolina.
Pam is currently Vice President of Advancement & Donor Relations at the North Carolina Medical Society and NCMS Foundation. She is responsible for fund development programs of the NCMS and NCMSF, excluding membership dues. The NCMSF's focus, and a passion for Pam, is improved access to health care for all North Carolinians, particularly those living in rural areas. Pam is particularly interested in helping donors fund solutions to the multi-dimensional causes of health access inequity and poor health.
Working with board leadership and other volunteers, Pam has developed programs such as the NCMS Leadership College, a leadership development program for physicians and PAs that thrives today as one of several programs of the NCMSF's Kanof Institute for Physician Leadership. She has also lead capital campaigns, including raising over $15 million for the NCMSF's Community Practitioner Program.
Pam was also the CEO for the Alice Aycock Poe Center for Health Education and served as Administrator for United Hospice. Pam began her career as a middle school English teacher in public schools in North and South Carolina. She earned a BA from the University of North Carolina at Chapel Hill and a Master of Education from The Citadel. Pam is also a Certified Fund-Raising Executive.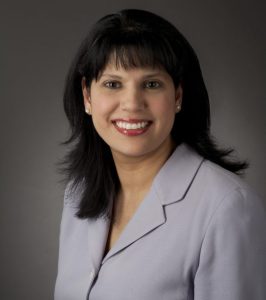 Tina Markanda previously served as the Executive Director of The Cannon Foundation, which was created to continue the philanthropic legacy of Charles A. Cannon and his daughter Mariam C. Hayes by funding primarily capital and infrastructure projects for organizations across the state of North Carolina.
Prior to that, Tina served as the inaugural Executive Director of the Foundation for a Healthy High Point since 2014, an organization that encourages, supports, influences, and invests in efforts that improve health and wellness throughout Greater High Point.
Prior to this role, Tina served as a Program Officer with the Health Care Division at The Duke Endowment, in private industry, at an academic medical center, and with a private not-for-profit community hospital.
Tina is a Fellow of the American College of Health Care Executives and is a Hull Fellow with the Southeastern Council of Foundations. She holds an MBA from Wake Forest University and MSPH from the University of North Carolina at Chapel Hill.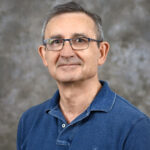 Dr. Julian Montoro-Rodriguez is Professor of Sociology and Gerontology at the University of North Carolina at Charlotte. He is a sociologist with a teaching and research background in the area of aging, health, human development and family studies. A majority of Dr. Montoro-Rodriquez's research in the past 20 years has examined the interrelations between formal and informal support systems and optimal adaptation and adjustment to developmental changes for older adults.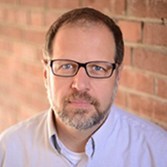 Dr. North is a nationally recognized leader in school-based telemedicine and rural telehealth. He founded the Health-e-Schools school-based telemedicine program that currently provides access to primary care, preventive care and adolescent medicine to over 55,000 students at 105 schools in 9 rural NC counties. He is also the State Medical Director for Eleanor Health.
Dr. North is also a practicing Family Physician and Adolescent Medicine specialist in rural Mitchell County, NC. He currently serves on the boards of the Foundation for Health Leadership & Innovation, the Mid-Atlantic Telehealth Resource Center, and Advocates for Youth. He lives in Spruce Pine, NC with his sons Eli and Oscar.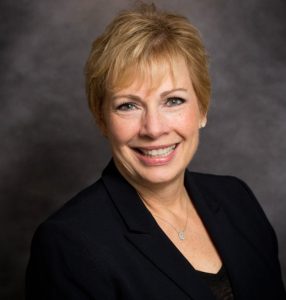 Kim Schwartz currently serves as the Chief Executive Officer of Roanoke Chowan Community Health Center (RCCHC), a Federally Qualified Community Health Center in Eastern North Carolina. In this role, she champions the unique health care challenges of rural communities in underserved areas, and has generated key collaborations and innovations to advance RCCHC's mission of enhancing the lives of Eastern North Carolinians. Kim leads RCCHC's team as a member of the Institute of Health Improvement (IHI) Leadership Alliance, represents U.S. Congressional District 1 on the North Carolina Medical Care Advisory Committee, co-chair of the MCAC Quality Committee, serves on the Board of OCHIN, chairing the CEO Steering Committee and past Chair of the North Carolina Institute of Medicine Board, and immediate past Chair of the North Carolina Community Health Center Association. Kim is a subject matter expert in telehealth remote patient monitoring, having established the first and continuous RPM Chronic Disease Program for FQHCs in the U.S.
Kim has many professional affiliations and frequently presents at national and regional conferences, including as an expert panelist at the World Congress Global Health Medicaid Summit in Washington, DC in 2015. Kim was a recipient of the Robert J. Greczn, Jr. Community Health Center Leadership Award, the National Association of Community Health Centers – Cooke Advocacy Award, and the BD Building Health Communities Award.
She received her BA in Psychology and MA in Counseling Education from the University of New Mexico.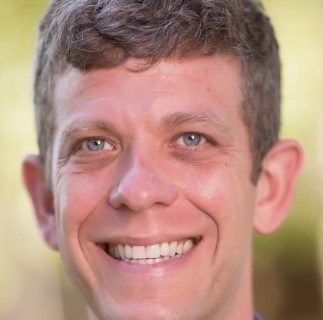 Adam J. Zolotor, MD, DrPH, served as President and CEO of the North Carolina Institute of Medicine for more than eight years until August 2020, when he stepped down from that position to continue his work with the Department of Family Medicine at UNC School of Medicine.
Dr. Zolotor has practiced family medicine in a small-town practice, rural emergency department, county health department, and academic medical center. He started his academic career in child injury research and is well known nationally for his work on the prevention of physical abuse, shaken baby syndrome, and child discipline as well as the policy issues around prevention. Dr. Zolotor joined the NCIOM in 2012 as the Vice President and has served as the President and CEO since 2014.
Dr. Zolotor has led many new initiatives at the NCIOM, including the rural health plan, the child maltreatment prevention plan, the plan for Alzheimer's and related dementia, the Task Force on Accountable Care Communities and the Legislative Health Policy Fellowship Program. He also led the NCMJ through a transformative change to a mostly online distribution with dramatic increase in the statewide footprint.
Dr. Zolotor still practices family medicine at the University of North Carolina. He earned both his master's degree and doctorate in public health as well as his medical degree from the University of North Carolina at Chapel Hill. His undergraduate degree and residency training were at the University of Michigan.