2023 Bernstein Event
Get Your Tickets Today
Join FHLI as our 40th year serving North Carolinians comes to a close and help us ring in a new era of access and equity in our state!
At the 2023 Bernstein Event, you will join health care professionals, public officials, and community advocates from across North Carolina as we gather to celebrate outstanding leadership paving the way toward a more equitable, accessible future for all. We hope to see you there!
Use the form below to buy your tickets to the 2023 Annual Bernstein Event.
Click here to jump to the ticket portal.
The 2023 Bernstein Event is Proudly Presented By:

FHLI's 2023 Awardees
Each year FHLI presents two awards to health leaders in North Carolina: the Jim Bernstein Community Health Career Achievement Award and the FHLI Community Achievement Award. This year's awardees include: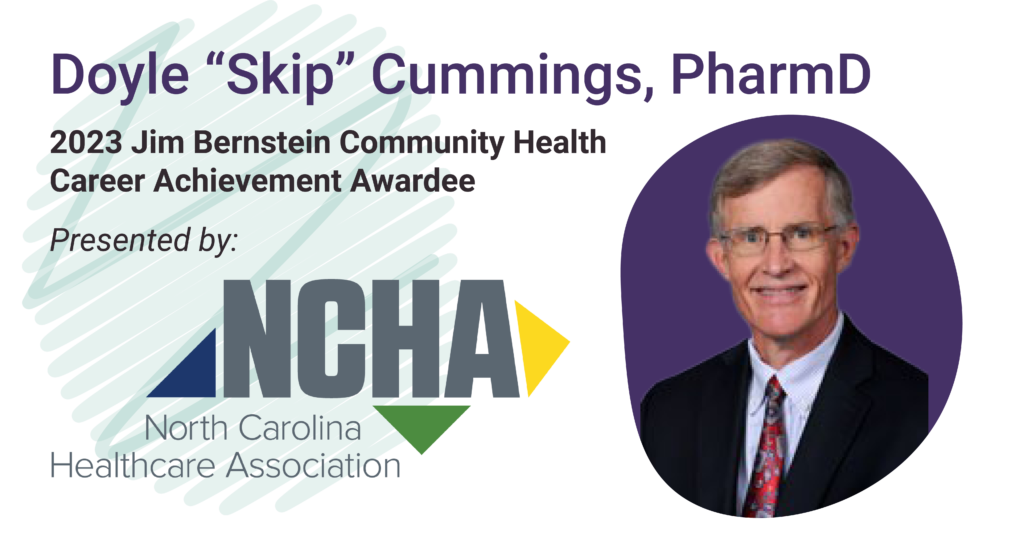 Skip is a professor of public health and adjunct professor of family medicine at East Carolina University. We are thrilled to recognize him for his decades of work to improve health in North Carolina's rural communities. He truly embodies the deep investment in community and dedication to increasing access to care across our state that this award represents.
Skip is currently the Berbecker Distinguished Professor of Rural Medicine at ECU, where he has taught for 35 years. He also sits on the North Carolina Rural Health Association steering committee, is a member of the North Carolina Institute of Medicine, and is a founding member of Pitt Partners for Health, which works to improve health in Pitt County through coalition building and partnership.

The FHLI Community Achievement Award recognizes the tireless efforts of those deeply involved in communities across North Carolina working to improve health and access to care. Kari and TC are co-chairs of the Greensboro Health Disparities Collaborative, which works in the Greensboro area to create structural changes that help resolve health disparities.
The work of community-based advocates like TC and Kari too often goes unsung. We hope this award is a small recognition of the impact they are making in Greensboro.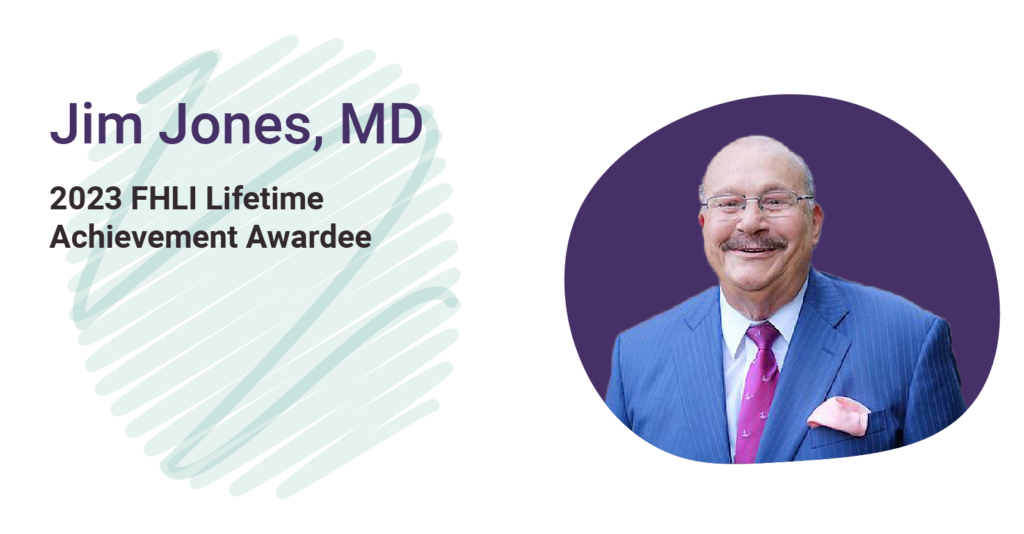 The FHLI Lifetime Achievement Award is a one-time award to recognize the exceptional contributions to the fields of medicine and public health made by the late Dr. Jim Jones.
Dr. Jones has received no shortage of recognition for his work, during his life and since he passed away in May 2023. From serving as the president of the North Carolina Academy of Family Physicians and the American Academy of Family Physicians to serving on Governor Jim Hunt's Health Care Commission and being named to The Order of the Long Leaf Pine, his accolades are too long to list in one place.
A member of the Lumbee Tribe, Dr. Jones grew up on a rural farm in Pembroke, North Carolina, raised by his grandparents alongside his four siblings. He was a trailblazer and a leader, and he embodied FHLI's values and mission in their truest sense. His impact on health care in rural North Carolina will impact generations to come.
Thank you to our Silver Sponsor

Thank you to our 2023 FHLI Sustainers
Thank you to our Friends of FHLI
Dr. Samuel

Cyker

t and Dr. Nancy Phifer

David and Iris Reese

Dr. Tom Irons
Details
October 4, 2023 | 6 p.m.
UNC-Chapel Hill Friday Center
100 Friday Center Drive
Chapel Hill, NC 27517
Please note: We are shifting the format of this year's Bernstein Event and will not be selling "tables."
This shift comes after taking into consideration feedback from last year's event: attendees wanted more time to engage with each other in an open format, so we're shifting things around and moving away from a traditional plated event. We will have passed appetizers and food stations, so attendees will still have a full meal while networking and mingling. There will also be tables and seats available, but they will be unassigned and dispersed throughout the event space.
The formal program portion of the event, when we will present awards and hear from a few speakers, will happen in the Friday Center's auditorium.
If you have questions related to the Bernstein Event, please email info@foundationhli.org. Bernstein Event proceeds will go toward FHLI's General Fund to support all of the work done by our organization's various programs.
2023 Bernstein Event Tickets
Interested in sponsoring the 2023 Bernstein Event? Click here for more information and sponsorship levels.
2023 Bernstein Event


October 4, 2023




6:00 pm - 8:00 pm