Unleashing the Power of Community
In North Carolina, nearly 590,000 households do not have enough food to eat each day, ranking our state 10th in the nation for food insecurity (USDA). Statewide, there is a shortage of more than 190,000 affordable and available rental homes for low-income renters (National Low Income Housing Coalition), and in a 2020 study measuring 47 different metrics, including health care access, cost, use, and disparities, North Carolina ranked 34th among U.S. states (The Commonwealth Fund).
You may think that all of this is a result of the pandemic. That would be wrong.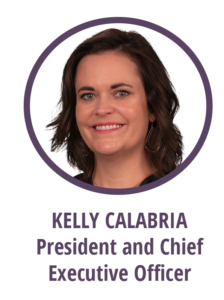 The truth is, COVID-19 didn't cause these numbers. These challenges have existed for decades. What the pandemic did is shine a light on the health disparities and inequities that have plagued our state for generations.
The pandemic has, however —at least in part — begun to shift perceptions related to public health and the social determinants of health that drive it.
For the first time, maybe ever, the people of this state — our leaders, the business community, and the media — are beginning to understand that many things contribute to a person's health. These factors include their race, where they are born, their access to healthy food, housing and transportation, their level of education and lived experiences, and a host of other demographic and socioeconomic factors. Society also has a growing appreciation for public health and its importance. (Some call this the "Fauci effect.")
Perhaps these are some of the silver linings of the pandemic. And these are all important, necessary changes. Personally, however, what I'm most struck by is the way North Carolinians are rising to the occasion. I hear these stories every day from people living in rural and marginalized communities across North Carolina. Brianna Thomas, a Robeson County community leader, started a food pantry out of her church because she realized there was nowhere else for families to go for healthy, enriching food. Dr. Eric Cunningham, the Halifax County School Superintendent, realized early in the pandemic that his school district must serve as a hub for the community, a trusted place where families could not only access trusted safety information and uninterrupted education for their children, but where they could depend on steady employment, a stable food source, and reliable transportation.
The lesson is clear: Communities themselves understand their own challenges better than anyone. Their leaders aren't waiting. Each day, they are hard at work implementing new ideas and driving solutions.
At the Foundation for Health Leadership & Innovation (FHLI), we believe communities are the key to solving the generational, systemic health challenges that plague this state — challenges the pandemic has only exacerbated. We also believe that to do this, communities need help elevating their voices. They need support making connections — with partners who will listen, connect, facilitate, and authentically collaborate.
Almost 40 years ago, Jim Bernstein advocated starting an organization focused on improving the lives of North Carolinians in rural communities. He understood that, above all, FHLI must help support communities. Today, we remain committed to this legacy, and we continue to strive to be the leading voice in advancing community-driven solutions that address the complex health challenges and disparities facing rural communities and historically marginalized populations.
Today, I'm pleased to announce that FHLI is making organizational changes to strengthen our pursuit of that mission.
Two of FHLI's accomplished, community-focused leaders — Carla Obiol and Dr. Zachary Brian — are stepping into new roles that I believe will help accelerate the organization's efforts and deepen community impact across the state.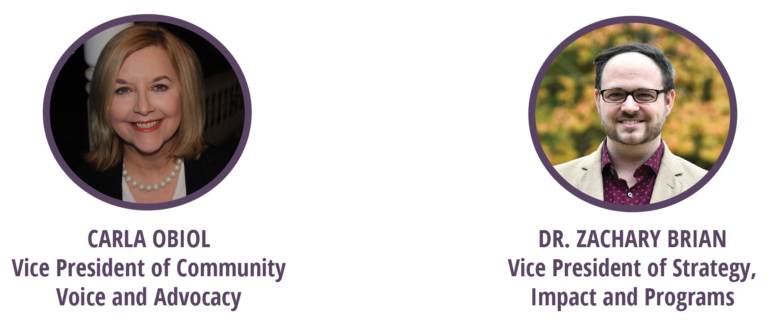 As Vice President for Community Voice and Advocacy, Carla Obiol will help elevate the voices of community in addressing the challenges that they know best. She will build upon FHLI's already impressive track record of influencing systems reform in North Carolina and help advance policies that level the playing field for rural and marginalized communities.
Dr. Zach Brian, too, will advance this mission as Vice President of Strategy, Impact, and Programs. In this role, Dr. Brian — also serving as Director of the North Carolina Oral Health Collaborative — will help lead the charge in further transforming FHLI, beyond a program-based organization and into a statewide force influencing health systems change.
North Carolina is at an inflection point, and both Carla and Zach understand the stakes involved. I am thrilled to partner with them in their new roles, and I can't wait to see how they apply their experience in moving our work forward.
At FHLI, we're striving to build an organization reflective of the communities we serve, and these leadership changes are in line with that vision.
Each day, people like Brianna Thomas and Dr. Cunningham are taking chances and trying something new to help their friends and neighbors when they need it most.
At FHLI, we too are committed to cultivating a culture of innovation, experimentation, and risk-taking, as well as lifting the voices of the people we serve. By doing this, we will lean into the legacy of Dr. Jim Bernstein, unleashing the power of communities to advance systems change that improves the overall health and well-being of all North Carolinians.
https://2020scorecard.commonwealthfund.org/
https://nlihc.org/housing-needs-by-state/north-carolina
https://wallethub.com/edu/states-with-best-health-care/23457
https://www.ers.usda.gov/topics/food-nutrition-assistance/food-security-in-the-us/key-statistics-graphics.aspx#map