Dr. Jane McCaleb
Dr. Jane H. McCaleb is originally from Columbia, Missouri. She received an undergraduate degree from Harvard, a medical degree from the University of Missouri, and family medicine residency training at the University of Arizona. She was assigned to Jackson, NC, for two years by the National Health Service Corps and stayed for 35 years. In 1978 she was recruited by the Office of Rural Health to Northampton County in 1979.
Dr. McCaleb joined a small practice in Jackson at a time when eastern North Carolina was still a derivative of the plantation economy. In an area where the KKK was still active, she was a white, female family medicine practitioner working with a black, male internist in what was the first racially integrated practice outside of a university. Together, they were serving a county with the worst infant mortality rates in the entire state.
During the course of her career, Dr. McCaleb made extraordinary progress in reversing that trend and has received state and national recognition for her efforts, including the NHSC Exemplary Service Award for reduction of infant mortality and excellence in teaching.
Dr. McCaleb was the 1999 recipient of NC Academy of Family Physician and the 2006 recipient of the Inaugural Glenn Wilson Award for Public Health awarded by NC AHEC in honor of her demonstrated leadership in improving access to healthcare and health outcomes for the people in North Carolina, particularly the most vulnerable.
The 2020 Jim Bernstein Community Health Career Achievement Award honoring Dr. McCaleb has been sponsored by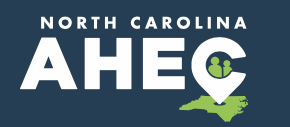 Dr. Peter Morris
Dr. Peter Morris is the executive director of Urban Ministries, an organization that tackles three major areas: health care, homelessness and hunger for the Triangle's working poor.
Dr. Morris is the 2015 winner of Triangle Business Journal's Lifetime Achievement Award, for which he was interviewed. The article is included here, but has been edited for brevity.
Dr. Peter Morris will say that his career has come full circle. Now the director of Urban Ministries of Wake County, Morris is actually on his fourth career. After graduating from the UNC School of Medicine, Morris worked as a pediatrician in rural Kentucky. While there, he quickly learned that caring for children truly means caring for a community.
He says he had an almost "simplistic" idea of his job when he first became a pediatrician: He thought he was going to take care of children.
And of course you realize that you can't take care of a child without taking care of their parent, so I suddenly began to realize that I really wasn't in the child business, I was in the family business, and then I was in the extended family business, and then the community business," he says. "So my career as a physician moved me from pediatrics to public health to thinking about a whole community worth of individuals."
Morris retuned to UNC to learn more. He earned credentials in public health, maternal and infant health, communicable disease, clean food and water and more. He worked as medical director at Wake County Human Services and earned a master's of Divinity from Duke University.
While working in public health, Morris says he liked the work the agency did, but his work was all for "populations" of people and he didn't feel like he was doing anything for any individual.
That's why he says he has come full circle. Starting his career caring for individual children, moving to caring for populations, and now coming back to see individuals.
As part of his mission at Urban Ministries, Morris is working to expand on its uses for the letter H. Traditionally, Urban Ministries has viewed its goals as focusing on health care, hunger and homelessness. Morris wants to add "heart" to that list as a critical fourth component.
The 2020 Foundation for Health Leadership & Innovation Community Achievement Award honoring Dr. Morris has been sponsored by