Pandemic-related Information from FHLI's Trusted Staff & Partners
The Foundation for Health Leadership & Innovation (FHLI) is committed to providing the most current and accurate information regarding the pandemic and its effects on North Carolina. This page only includes those resources from our expert staff members and trusted partner organizations.
NC Rural Center's Rapid Recovery Loan Program App Deadline Approaches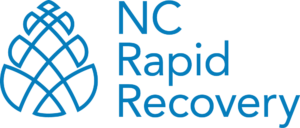 The NC Rural Center continues to support our state's small businesses and family farms in the wake of the COVID-19 pandemic through the NC COVID-19 Rapid Recovery Loan Program. The program now allows businesses to borrow up to $250,000 with no payments and 0.25 percent interest for the first 18 months. The loan's terms have also changed from a 60-month repayment term to a 102-month repayment term. 
We are urging small businesses and family farms in need of assistance to consider applying for this program to sustain or adapt their business to the realities of the pandemic. 
The application deadline for this program is October 15, 2020.
$20 Billion in New Phase 3 Provider Relief Funding Announced
The Health Resources and Services Administration (HRSA), is announcing $20 billion in new "Phase 3" funding for healthcare providers. Providers who have already received Provider Relief Fund payments can now apply for additional funding that considers financial losses and changes in operating expenses caused by the coronavirus.
Previously ineligible providers, such as those who began practicing in 2020 can also apply, and an expanded group of behavioral health providers are also eligible for relief payments.
Providers can apply for funds between October 5 and November 6, 2020. Practices are advised to apply promptly as funds could run out.
For more information and to apply go to the U.S. DHSS website.
U.S. House Approves Additional COVID-19 Relief for Nonprofits
As leaders in the U.S. House of Representatives and the White House continued their negotiations on much-needed additional COVID-19 relief last night, the House narrowly approved the Updated Heroes Act. The House's $2.2 trillion dollar proposal would provide several new forms of relief to nonprofits and communities that are struggling due to the ongoing effects of the pandemic. The Center is working with other nonprofits to advocate for Congress to reach an agreement quickly in a way that provides meaningful help for charitable nonprofits.
The National Council of Nonprofits has developed a useful preliminary analysis of key nonprofit provisions in the Updated Heroes Act (PDF Download).
Check back regularly for updates to this page.